Know Your Mushroom Contest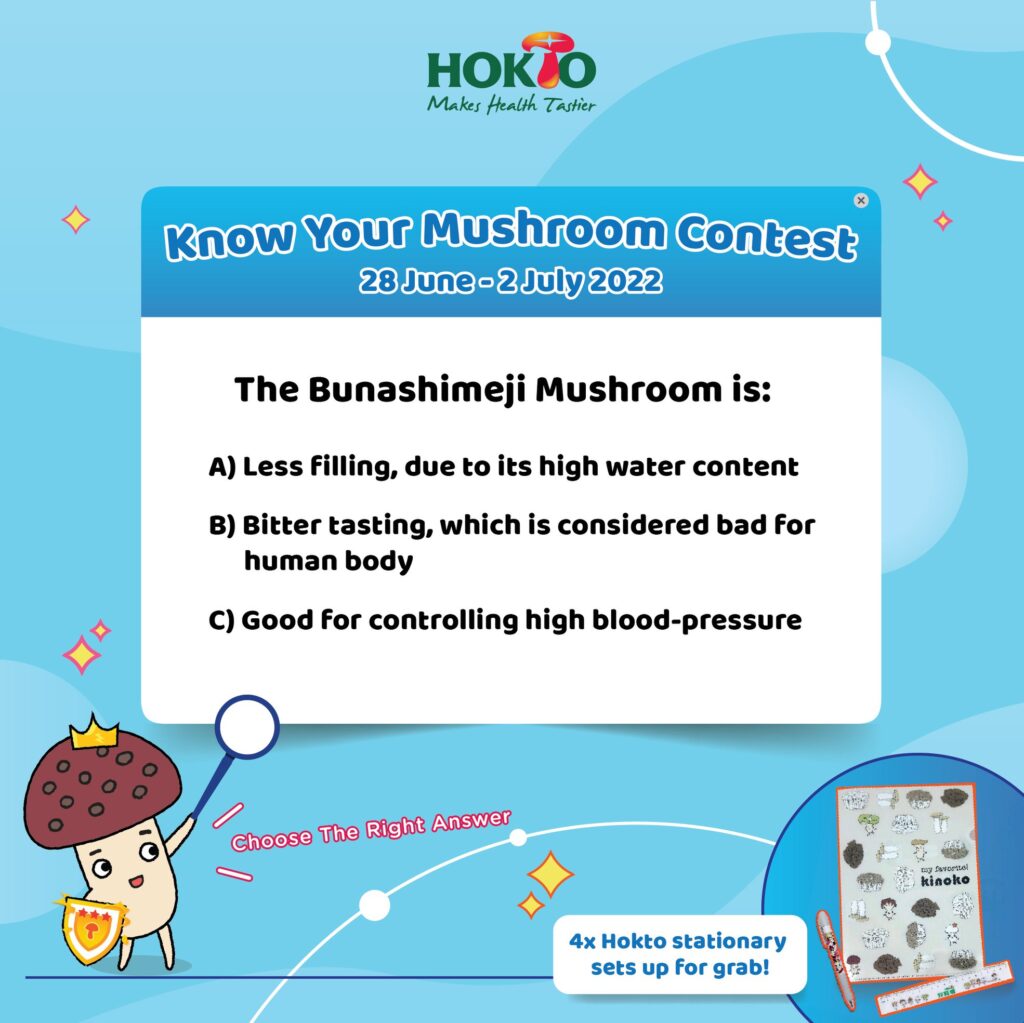 We know you love HOKTO Mushrooms because of their nutty and buttery flavor
 What other facts do you know about the Bunashimeji mushroom?

Let's see how good your knowledge is about this delicious mushroom and you could win an exclusive stationery set from HOKTO! 
How to Join:
1. Post your answer in the comments section and tag 3 friends.
2. Like and Follow Hokto Malaysia FB & Grundfos Home MY Instagram pages.
3. Like and Share the contest post.
We appreciate your support for HOKTO Mushrooms. Do remember to Like and Follow us on FB & IG for more exciting content from our HOKTO Health Heroes!